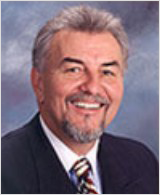 Arrested? This Is About Your Freedom
At the Joseph Chornenky law firm in Phoenix, Arizona, we have assisted thousands of clients. Most new clients are referrals from previous clients, proving that our representation is trustworthy and successful. Trust Attorney O. Joseph Chornenky with your reputation and with your freedom.
When Freedom Matters · 45 years of Experience
Contact Us · 602-264-3289
Unlike many law firms, we devote our entire law firm to each case. Joseph Chornenky, certified criminal law specialist, and Rae Chornenky, former judicial officer, work closely with each client to see that client through every step of the case. As our client, you will be actively involved in your case and receive copies of all important documents. In every area of criminal defense, our attorneys have the experience you need — and we are fully committed to your freedom.
If you have been arrested, if you have been charged, if you think you may be arrested or charged, if the police want to talk to you, your first action, before saying or doing anything, should be to call our office. If you are facing drug charges or a gun crime arrest, assault charges or any criminal investigation, you need an attorney now.  Contact us for an initial consultation.